Sustainable Development
Green Enterprise
Green Enterprise
As the international green economy and environmental protection issues continue to heat up, the green economy has become an irreversible trend for the sustainable development of enterprises. With the help of the Green New Deal in advanced countries, the awareness of green consumption continues to rise, and the development of the green economy is better than ever. Today's green economy has begun to change our lives. It not only creates a new business model, but also brings unprecedented new business opportunities. In the foreseeable future, green enterprises will fully lead the new economic momentum. In the face of this green wave, Nam Liong Global not only complies with the global green consumption trend, but also finds key strategies in today's rapidly changing situation, successfully transforming into a green enterprise. Under the sense of mission of adhering to the core value of "respect for lives and care for the environment", we will speed up our efforts to invest in the development of green design, green manufacturing and innovative green products, actively build product competitive advantages, meet new opportunities, and gradually move towards the forest of excellence.
Environmental friendliness, innovation and sustainable behavior
"Green", "Innovation", and "Smart Manufacturing" have always been the vision of Nam Liong Global. The green economy has become an irreplaceable path in the reality that the earth's resources are gradually being consumed. Green environment and friendly materials to replace some petrochemical raw materials will be the development direction of future products. On this basis, Nam Liong Global adheres to the core value of "respect for lives" and "care for the environment" to develop "New Green BIO-II Series Sponge" and "Green symbiotic rubber particles".
The BIO-II series sponges are researched and improved on the basis of natural renewable raw materials (biomass-based raw materials). After proper formula control, they are made by mixing, extruding and sulfur-added foaming, so that the BIO-II series sponges can be more widely used, thereby reducing the dependence on oil.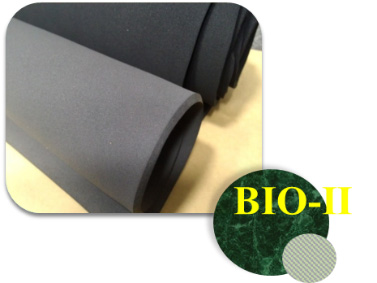 Green symbiotic rubber particles use plastic and plant fiber materials, which can not only give full play to the advantages of plastic and wood, overcome the use limitations caused by low strength and large variability of wood, but also overcome the low elasticity of general-purpose plastics derived from upstream petrochemical raw materials and other defects, and improve the physical and mechanical properties and processing properties of materials, reduce costs, and increase the added value of materials.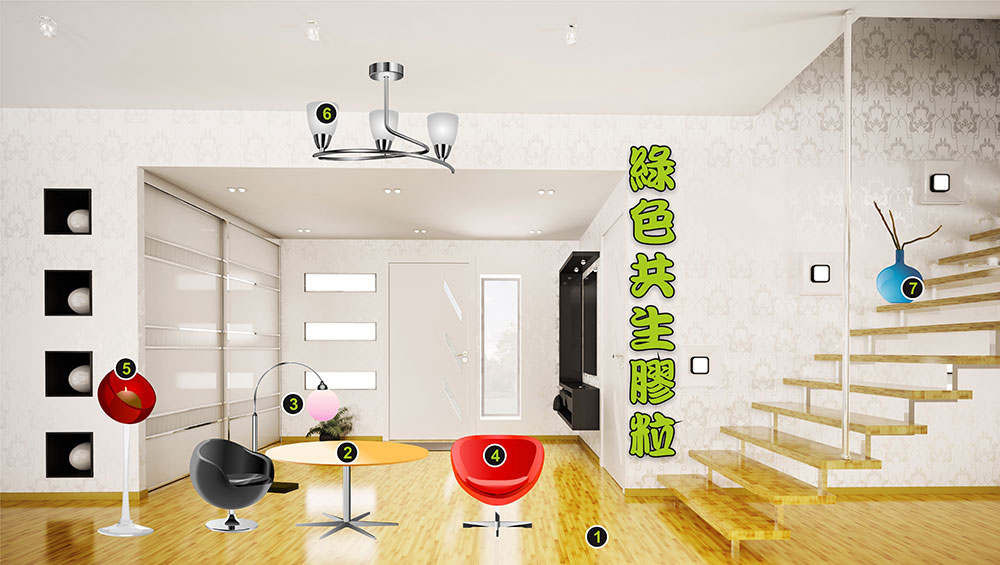 Develop circular economy and create sustainable operation
"Green" is the top priority of Nam Liong Global. Nam Liong Global is constantly pursuing innovation and fulfilling corporate social responsibilities, and is determined to become a benchmark enterprise for sustainable management. This vision takes into account economic, social and environmental benefits, integrates environmental issues into corporate operation and management, and expects to play a more active role in the face of energy and climate change issues.
The concept of good circulation in "circular economy", in other words, is the practice of "what is useless, can be useful to me", to establish an energy-saving and high-efficiency 4R (Reduce; Reuse; Recycle; Renewable) environmental protection supply chain. Green industry will be the most critical focus of Taiwan's industrial transformation in the next two decades. On the road to sustainable management, Nam Liong Global follows the recycling and green strategy, promotes the implementation of "people-oriented" education, and shapes a sustainable green corporate culture with core value and vision.