Social Responsibility
1. Greening and caring for the Earth
Nam Liong Global's core value is "Respect for lives and care for the environment". In response to the international trend of caring for the earth and sustainable resources, we are committed to reducing the load on the environment in the production process, actively promoting environmental protection training, strengthening the environmental protection awareness of all employees, and promoting the concept of environmental sustainability in caring for the earth. Actions speak louder than words, Chairman Mr. Hsiao Deng-Po even took practical tree planting actions to promote the company's concept of emphasizing environmental protection and caring for the earth. Planting trees is a green action that is very friendly to the earth. It can not only save energy, reduce carbon, and reduce the effect of global warming, but also has the advantages of promoting environmental protection, water and soil conservation, and regulating the climate. Mr. Hsiao also hopes to awaken everyone's attention to environmental protection and jointly take actions to protect the earth.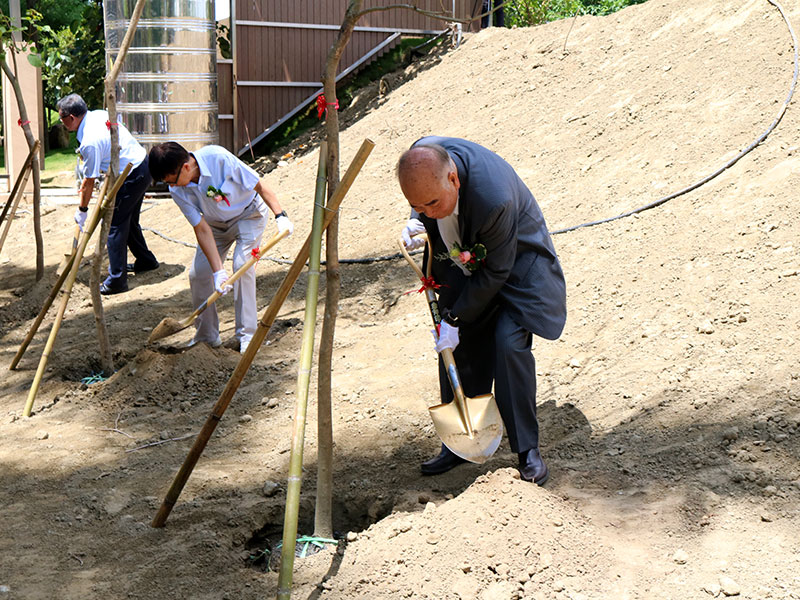 2. Implement core values and promote voluntary beach cleanup
In recent years, the world has faced up to the pollution of marine ecology caused by plastic waste. To implement the core value of "respect for lives and care for the environment", Nam Liong Global takes the actions of caring for the environment start from ourselves. Colleagues independently initiate small beach cleanup activities to encourage more attention to marine environmental issues through beach cleanup activities.
The beach cleaning activity is very meaningful. In addition to enjoying the beautiful scenery of the coastline, it can also contribute to the marine ecology. In the future, Nam Liong Global will also have more plans to promote the actual actions of source reduction, plastic resource recycling, and recycling, to awaken the importance of sustainable marine environment and hope to awaken more Taiwanese people to change their habit of using plastic products in their lives.